Artistic Leadership
Eliza Rubenstein, Artistic Director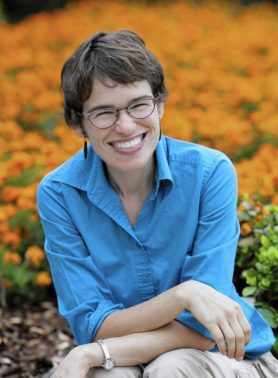 Eliza Rubenstein, Artistic Director
Eliza Rubenstein has served as the Artistic Director of the OCWC since January 2000. She is also the Director of Choral and Vocal Activities at Orange Coast College and the former Artistic Director of the Long Beach Chorale and Chamber Orchestra. Born into a musical family in Missouri, she told her parents when she was four that she wanted to take violin lessons so that she could "play on street corners for money" when she grew up. Though that particular career path was diverted, she studied choral conducting and English literature at the Oberlin Conservatory of Music before moving to California to earn her master's degree at UC-Irvine. Choruses under her direction have performed throughout the United States and the United Kingdom, and she made her Carnegie Hall debut in June 2017, conducting the Carnegie premiere of Kirke Mechem's choral-orchestral cantata Songs of the Slave. She has conducted three major performances at Carnegie Hall since 2017, most recently Haydn's Lord Nelson Mass preceded by the OCWC's debut at Carnegie Hall in a spotlight performance on June 27, 2022. She also serves on the board of the California Choral Directors' Association as the editor of the award-winning Cantate magazine.
Eliza is a former animal-shelter supervisor and the co-author of a book about dog adoption; she even presented a seminar called "Sit, Stay, Sing!: What Choral Conductors Can Learn from Dog Trainers" at the 2006 ACDA western-division convention. She is an avid dog sports competitor. Her family includes her partner, Julie, and four dogs. When not making music, Eliza is passionate about photography, grammar, vegan food, the St. Louis Cardinals, and the St. Louis Blues.
Eliza can be reached at [email protected].
Sarah Hughes, Assistant Director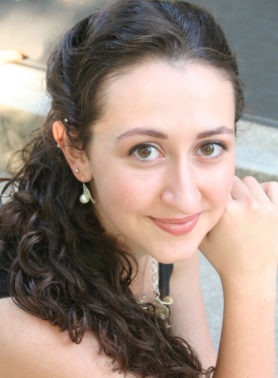 Sarah Hughes, Assistant Director
Sarah Hughes, the OCWC's Assistant Director since 2013, is a 2011 graduate of the Hall-Musco Conservatory of Music at Chapman University in Orange, CA. She holds a Bachelor of Music degree in music education with an emphasis in voice and completed her Master of Arts degree in teaching at Chapman's College of Educational Studies in 2016.
Sarah has a long history of singing with choirs. Some of her most memorable performances include singing the soprano solos for the Mozart Requiem and Haydn's Little Organ Mass with the Mesa Verde United Methodist Church Choir; conducting and performing with the OCWC in Chepstow Castle on their UK tour; singing Haydn's Lord Nelson Mass with the Idyllwild Festival choir; performing at the 2012 ACDA Western Division Conference with the OCWC; and singing the soprano solos for Debussy's Salut Printemps with the Chapman Chamber Orchestra and University Singers.
Sarah's passion for music has led her to pursue a career in teaching and conducting. She has directed high school summer choral camps, teaching styles ranging from Baroque classics to show choir pop arrangements. In addition to working with high school students, Sarah has specialized in church music for both youth and adult choirs. She is a frequent conference presenter. She currently teaches music to students in K-5th grade in Fountain Valley School District and is the Choir Director at Masuda Middle School. If she's not swing dancing or scaling rocks and walls, you'll find her curled up with a cup of coffee and a pair of knitting needles.
Sarah can be reached at [email protected].
Abigail Sorber, Conducting Intern
Abigail Sorber, Conducting Intern
Abigail Sorber, the OCWC's 2023 – 2024 conducting intern, holds a bachelor's degree in music education from California State University, Fullerton and is currently in the process of getting her teaching credential in choral education. She hopes to teach either middle school or high school choir. Abigail is excited to learn from Eliza, improve her conducting, and perform beautiful music with the ensemble. She feels very thankful to be part of such a welcoming, talented group and looks forward to all she will continue to learn and experience.
Janelle Kim, Pianist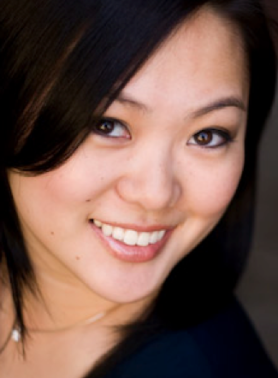 Janelle Kim, Pianist
Janelle Kim was born in Seoul, South Korea, but has lived most of her professional life in the United States. She began her piano studies at age 7 and won her first competition at age 15. She received her Bachelor's and Master's degrees in piano performance from California State University-Fullerton, where she studied with Eduardo Delgado and was invited to become a member of the honors society Pi Kappa Lambda. Janelle has been a featured soloist with the Orange Coast College Symphony and the Corona Symphony. Besides performing, her other main passion is teaching: she serves as a part-time instructor and accompanist at Orange Coast College and also teaches at her private piano studio. She is honored to have been the collaborative pianist to the Orange County Women's Chorus since 2010. In 2022, she performed at Carnegie Hall with the OCWC and looks forward to many more exciting, music-making years. She has the world's most faithful (but not the best-trained) friend in Lilo, the Mini-Goldendoodle, and she resides with her husband in Orange County.
Back To Who We Are