Ways to Give
Your investment in the Orange County Women's Chorus will ensure that we bring music to this community for years to come. There are many ways in which to make a gift to the OCWC. Scroll through all the options below to find the gift that's right for you!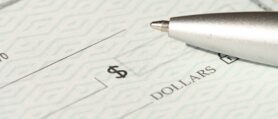 Write a Check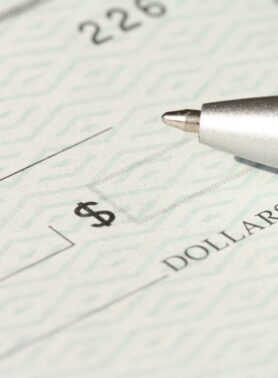 Write a Check
If you prefer to make a donation by check, please make your check payable to the Orange County Women's Chorus and mail it to the following address:
Orange County Women's Chorus
23802 Avenida de la Carlota
Laguna Hills, CA 92653
Make an Online Donation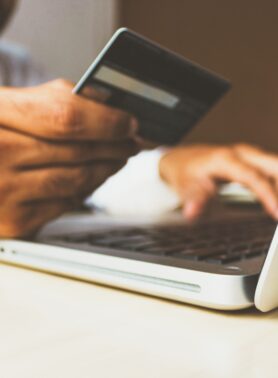 Make an Online Donation
There are two simple ways to make an online donation: on our website, or by adding a donation amount to your next ticket order. In each case, you'll also have the option to cover the credit card fees, to maximize the gift we receive.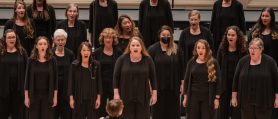 Become a Sustainer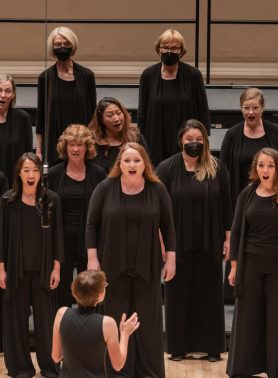 Become a Sustainer
Our sustaining donors are those who commit today to making an ongoing donation to the OCWC. Sustainer gifts enable us to reduce fundraising costs, and ensure that more of your gift supports our programming. You choose the amount, the frequency (weekly, monthly, quarterly, or annually), and the date you would like your gift to begin. Your sustainer gift will continue indefinitely until you choose to stop. It couldn't be simpler! Click here to begin your gift today.
Make a Gift of Stock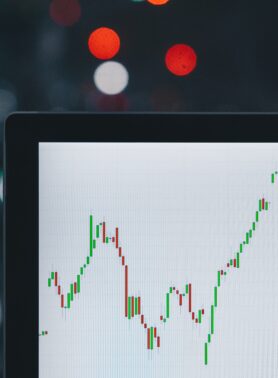 Make a Gift of Stock
Gifts of publicly traded securities that have appreciated in value allow you to avoid capital gains taxes while also receiving a tax deduction for your gift.* The OCWC benefits by selling the stock without paying taxes on the gain, and you benefit from making a contribution that would be larger than what you might have been able to donate in cash. You may designate your gift to benefit the commissioning or tour scholarship funds, or have it contributed to the area of greatest need.
To make a gift of stock, simply complete our stock pledge form below. You'll receive a confirmation email that will include the DTC number and account information that you'll need to complete the transfer with your broker. For your convenience, you may also download and complete this form to provide to your broker after you have completed the pledge form below. Questions? Contact our CFO, Marguerite Duprieu, at [email protected].
*The OCWC is a 501(c)(3) organization. Contributions are deductible as allowed by law. Please speak with your financial adviser about the deductibility of your gift.
Make a Qualified Charitable Donation from your IRA
Make a Qualified Charitable Donation from your IRA
If you are 70½ or older, you may avoid paying tax on your IRA Required Minimum Distribution when you convert it to a Qualified Charitable Donation! Please consult your tax advisor. Please forward our address and tax identification number to your IRA Custodian and ask them to include your name when they distribute the contribution so we may recognize you properly.
Address: Orange County Women's Chorus
23802 Avenida de la Carlota
Laguna Hills, CA 92653
Federal Tax ID#: 33-0895635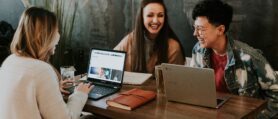 Request Corporate Matching Funds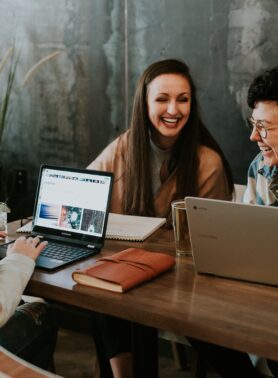 Request Corporate Matching Funds
Did you know that many companies, including those listed below, will match the donations of their current (and sometimes their retired) employees? For every dollar you donate to the OCWC, your company will match that donation, usually dollar for dollar. In addition, some companies make a donation for each hour of volunteer time you contribute to a nonprofit organization. Consult your company's HR department about their matching program, and maximize your impact today!
Aetna, Inc.
AT&T
Bank of America Foundation
Bank of the West
Barclays Capital, Inc.
Blue Cross Blue Shield
BNY Mellon
Boeing Company
California Bank & Trust
Capital Group Companies
Charles Schwab Co.
Costco
DirecTV Group, Inc.
Farmers Financial Group
GEICO Corp.
Gap, Inc.
General Mills Corp.
H&R Block
HSBC
Home Depot
IBM Corporation
The Irvine Company
JP Morgan Chase
Macy's
Mellon Private Wealth Management
Microsoft Corporation
Nissan Motors
Nokia
Pacific Life Insurance
PIMCO
Prudential Insurance
Scottrade, Inc.
Southern California Edison
Starbucks Corp.
Toyota Motors
Verizon Foundation
Walt Disney Co.
Xerox Foundation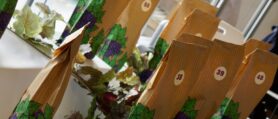 Make an In-kind Gift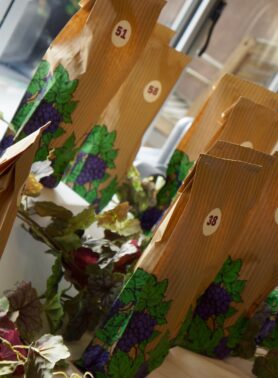 Make an In-Kind Gift
We cheerfully accept in-kind donations to support our general business needs (for example, printer paper, file folders, printer ink), our annual fundraising events (for example, wine, hors d'oeuvres, and items for our silent auction, including event tickets, gift cards, gift baskets, and experiences), and our tours and travel (airline miles are most welcome!). If you would like to make an in-kind donation, please email us. The Orange County Women's Chorus operates under 501(c)(3) non-profit status, Federal Tax ID 33-0895635.  Please consult your tax advisor to determine the deductibility of your donation.
The OCWC gratefully acknowledges the following individuals, businesses, and organizations for their generous in-kind donations of goods and services in the 2022 – 2023 season. These include donations to our silent auction, use of facilities, and pro bono or discounted services. We encourage our supporters to patronize the arts and cultural organizations and businesses below.
Kathryn and Nick Baldasari
Marjorie Beale and William Meyerhoff
Elizabeth Bjornsti and Christopher Persichilli
Janet Bratton and Tom Nichols
Nancy Burke and Dominic Holzhaus
Laurel and Debashis Chowdhury
Boska and Joseph Dzida
Adriana Gomez
Bonnie and Bill Hall
Lindie Hardy
David and Michelle Horowitz
Emily Horowitz and Chatom Arkin
Jasmine Khorsandi
Cynthia and David Knell
Chiara and Vincent Ko
Mary and Bill Langsdorf
Shauna McFadden and Shanna George
Patricia Morgan
Leslie and Robert Mulford
Fiona Parker
Ellen Quandahl and Larry Wheeler
Lisa Roetzel and Alan Terricciano
Eliza Rubenstein
Martha Selby
Laurie Soderberg
Cathryn Starr and Ronald Banks
Claire and David Stoneman
Megan and Alec Waters
Mary Watson
Bertrand Weidberg
Shop to Support the OCWC
Shop to Support the OCWC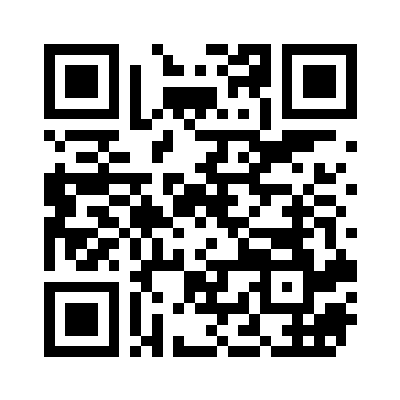 ---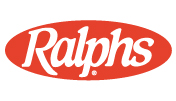 SUPPORT THE OCWC THROUGH THE RALPHS COMMUNITY CONTRIBUTION PROGRAM:
Register online at www.ralphs.com
Be sure to have your Ralphs REWARDS card handy and register your card with the OCWC.
If you don't yet have a Ralphs REWARDS card, they are available at the customer service desk at any Ralphs.
Most participants are new online customers, so they must click on 'No Account? Register' (top right hand corner).
Follow the easy step-by-step instructions to create an online account.
After you confirm your online account in your email inbox, then return to www.ralphs.com and click on your name.
Scroll down to Community Rewards – Enroll.
Type our NPO number, QM678, or Orange County Women's Chorus and complete your enrollment process.
You must swipe your registered Ralphs REWARDS card or use the phone number that is linked to your registered Ralphs REWARDS card when shopping for each purchase to count.
Back To DONATE + VOLUNTEER